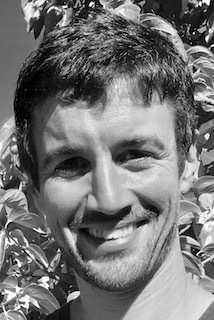 resistance flexibility trainer
Jesse teaches:
- private sessions in Resistance Flexibility
- NOTE: Jesse is part time at StretchWorks, visiting monthly.

Jesse specializes in:
- custom flexibility training
- injury rehabilitation and pain relief
- body awareness and injury prevention
- cello players, musicians

Jesse has trained in and practiced Resistance Flexibility and Strength Training for over two years with Bob Cooley, the creator of this system. Certified through Level 5, he continues his advanced training with Bob at the Santa Barbara Center. Jesse brings to this work many years in body-based traditions: ten years alignment based yoga training in Anusara and Iyengar styles, three years dance training in African and Latin Styles, as well as experience with the Alexander Technique and Feldenkrais Method. He is a cellist, with fifteen years music training in classical technique.
I've received tremendous benefits from RFST: better movement, pain reduction, and performance gains — much more than I expected and incomparable to anything I've experienced from other modalities. I love the stretching community, the bio-mechanical upgrades and personality improvements that I've obtained from this work. I really enjoy stretching with Tom and the Stretchworks community, and working with clients here.
Jesse helps his clients develop and improve their physical abilities through increased range of motion and strength. He works to enhance their health and wellness and assist them in realizing their personal goals.